March 15, 2010
How do you like designer clothes folks? Do you want it as that you have to save so if you have enough already you can buy it? Or you just simply like it? Designer clothes like of Free People are just simply awesome for this spring season. As in you will love to have it if you like fashion with design. Is spring here yet? Oops, I am wondering if spring is already here since yesterday is the change of time here USA (excluding Hawaii and Arizona) --- it is already one hour forward meaning it is already sixteen (16) hours behind of time from Philippines (am specifying this to those Filipino folks who have families here in US and are watching their clocks for the time being). I have heard that spring is yet to come, some said it will be on the this twentieth (March 20) for ET (Eastern Time) or twenty-first (March 21) for Pacific Daylight Time (PDT) and some said it is already Spring because the clock change one hour already yesterday, which is which anyway? Whatever it is the thing is spring season is here or coming! So a season of about see-through clothes or thin too! :-) Are you ready? :-) For me, I am really ready for the sunshine! How about you, are you excited? :-)
February 17, 2010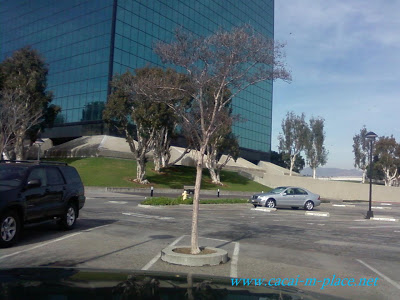 at the parking lot, that blue building where my DH works---look at the two front trees, were those dead?
Yep, this image was taken (from my cellphone cam) as of new year (January 1) this year the time that we went to DH workplace. For now(winter season), most of the trees looks like that dead ones. It does not snow in the city where I am in here in Southern, California yet still the trees are like in snow areas---seems dead. Though I am not that in awe when seeing trees like these yet I recalled when I first saw such. I thought it really were dead. But to tell you, it will become green again when spring come in. So that is it. That is my share of my wordless one. I am not wordless now but the first time I saw it, really I was wordless (like the image below)! :-(

October 18, 2009
posted by: Cacai M.

Just want to say Happy Sunday! Or lemme say Happy Monday at the other side of the world! Have fun and enjoy this day! I hope you all the best!

Just a glimpse of the weather here in my place, it's kinda windy and gloomy today but no rain. The weather forecast said that it will only goes up to 86 degrees Fahrenheit. It is sun and clouds mixed. Ooh what a day! Great. And am loving it! (~_~)


September 17, 2009
posted by: Cacai M.

This coming Tuesday(September 22) is the first day of Autumn here in USA. I don't know about other countries who have fall season yet but I guess it is just closer of this date. Aside from Spring Season, Fall Season or Autumn has been my favorite seasons so far for more than two years of stay here in America. The reason is when it is summer, it is really warm and for the winter it is really cold. Unlike the Spring which is next to Winter and Autumn which is next to Summer. I hope that the weather will not be sizzling hot since the highest temperature forecast here (where I live) is 94F. Whew! What about you, are you excited for the autumn season?


September 16, 2009
This happened during Spring season after I went from school. It is in front of the apartment complex hubby and me rented, and in the road. Isn't that wordless to you?
For more of my Wordless Wednesday entries, click

here

. For other bloggers entry in

here

. Happy WW!

August 26, 2009
posted by: Cacai M.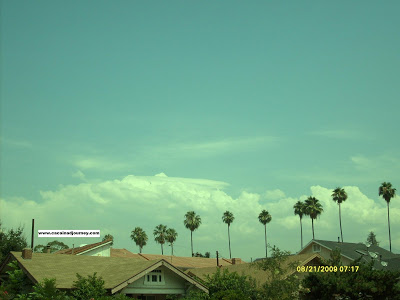 Hi folks, it's Wednesday again and time for Wordless Wednesday entry. This time it is beautiful clouds of which I saw days ago while I was walking here in our block. Am glad I brought my cam and grabbed it for this beautiful nature scene. Happy MM everyone!

More of my entry here and other participants entry here .


June 03, 2009
posted
by

:
Cacai M.
Hello everyone, how have you been doing all? I hope all is well. By the way, I was absent from class today because the weather is not good--the sun isn't shining until now and it's cold and windy. Lately there is a thunderstorm for about 5 minutes consecutively sounds popping-in. How about yours in your place, how's your weather? Am just glad that electric current isn't down and no more thunderstorm for 3 hours already so I guess it's not a very big deal, it's just the cold weather. What I did is just relax and watch tv lately. And ohhh by the way speaking of entertainment stuff, have you check plasma televisions lately at thesource.ca/estore? Lots of sale in there.. you better check it out folks if you're planning to buy flat screen one. Have a happy week all!

May 30, 2009
posted by: Cacai M.

The weather for today and for the last consecutive two days are quiet cold, well, it's still spring season but it feels weird to me knowing that it's about summer already.

EC last two weeks ago also had been weird to me for the past consecutive two days for that time frame. Why? It was because I was about 240 drops that time but it went back to zero, yet I still dropped beginning from 1 because I don't want to have a mess with my dropping record since I knew about EC thingy. Way back then about it, I didn't recorded my EC balance before that time though.. I didn't react though my fingers sore to drop EC again, hahahah! But yesterday I checked my EC drops record towards the blogs I love to visit, holah! I had missed some drops a day! yet, I did dropped at it! For the record I always see my drops everyday and make it to always 300 even if haven't post any. I make it sure that I blog walked everyday! errrr... weird! Am planning to submit a ticket but I don't know if I'll pursue because that's just a little thing, EC administrators informed about it that they had a bug, am glad it goes good well already now.. I hope there's no issues about it again.

Google Friend Connect too seems weird to me last days. Am glad Tita VhingF informed me about it and some bloggers friends post update me about it. Temporarily I remove it after Tita Vhing told me. At first I followed some advise that it will just be placed at the page footer or at the top and everything will be fine with the Internet Explorer browser. Am talking here about my blog that can't be viewed in IE and bloggers found out it's because of such widget that most bloggers placed on their blogs. So, what I did is I just remove it temporarily. Anyway, it's just easy to put it back and am quiet sure that it's still in-tacked with all the data.

Another weird one that I experience at the present, about two weeks already and until now that I can't normally open my yahoo messenger. I wonder what happened. I lost contact with some of my dear friends and family already. grrrr!

Huh! so far, these are the weirdness I remember that I encounter. I still have other but I forgot, thinking about it. heheh.. Pretty weird, eh?

Hemmmm... how about you, did you encounter some weird happenings back days and present then like me?


May 08, 2009
posted by: Cacai M.

It seems every season especially summer there's a fire in California of which some kind of expected already. In fact, all of the house owners need to comply home insurances in order to be ready of this said accident. This will then turn into calamity, so it's better to be ready at all times. I don't know what is really happen that this state is prone to this fire incident. I guess it's because of the weather nowadays that it's too hot and some of the bad peeps just throw cigarettes everywhere especially those arsonists that just their goal is to create fire. Those are crazy peeps. They like trouble and people will put into bad situation, crazy isn't it? I guess it's more on the weather problem (I guess) that fires could create wilderness, it's been wild! - a wild fire and it's no fun! no good! but bad (of course)! Fire fighters are always alert most importantly this season that it will be summer soon. Well then, from now on I will have to post every time there's an incident happened in this state where I am now. This serves as a record or some.

Lately, my sister called me and we talked of some kind of sisterly and friend-talk as well as she checked if I already got the package she sent me - suppose to be it will arrive of this day and yeah it did! heheh, I just got it and I love it very much not just that she's one of my best but because of the thought through the birthday card she sent me it's so meaningful and I got about to cry as I read it, whew! I love my sister much! Thanks a lot sis, I love the stuffs you sent me too and you know that. Anyway, as we talked her husband told of what's the update of the fire already, and I just said huh? I didn't know that! shame on me... huhuhuh... that am here but do not know what happened in my sorroundings t_t. so what I did after we talked was that I went to the room and watched the news together with my husband and yeah, it's on-going - I saw the fire live on tv -Santa Barbara County Burns! The homes in there got destroyed got destroyed and thirty-thousand (30,000) people already evacuated. This was the news at 12:27 pm today (May 08, 2009). Fire fighters did their very best as of now and I hope not so lots of properties damaged and most importantly the people in that county. Vice-president of Farmers Insurance, Paul Quinn said that secure the ones life first and most essential of this incident because insurance is there to take place of the belongings and homes that has been damaged. Life is too precious not to protect! By the way, Paul Quinn lives 45 miles away from the fire and fortunately away from the wild fires. I will update more of this in the long-run then for some info.


*****
Thank You

FIRST COMMENTER

: Demcy Apdian Diaz

April 06, 2009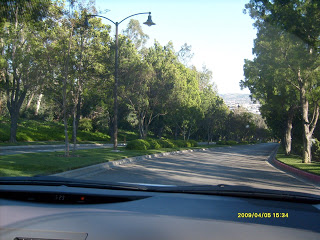 Yesterday was an awesome weekend for me. Hubby took me to Best Au's home as we had planned two days before Sunday for it's been three months already that we haven't seen personally, we just talked through phone, web cam, chat, and text. So then, all of the plans went good - the day had been good and awesome, it's with us. I woke up 8 am then was there at 9 and went to sea foods city(Filipino Market) to shop gourmet Filipino dishes and some. We had roasted pork(lechon), broiled bangus, dried fish, dried squid, deep fry big fish, buko salad, kutsinta, biko, suman, puto, puto-maya, cassava cake, and some! Name it and you can have it since the place is a Filipino community so, what you want you can have it! Wow! it's cool isn't it? plus bessy spoiled me, that makes my weekend so great! So then, after the eating, shopping, and preparing we then proceeded to the sing-along (karaoke) which one of my hobby - music keeps me alive! (~_~) We're having lots of fun, jive, and dance! So, we sang and sang until it's time to see the fantastic and amazing view Au said to me. She brought me to Palm Pacific which is a very wide golf course which is the best in LA and yep I find it an amazing place where actresses and actors as well as some famous people went there especially if there's an event. So then, I will share with you the pictures I have with that awesome week I had guys. Here it is, and tell me afterwards of how do you like it or not huh? (~_~) :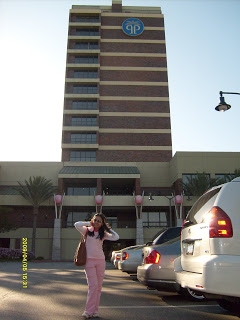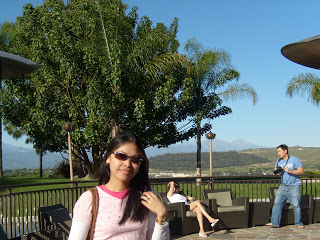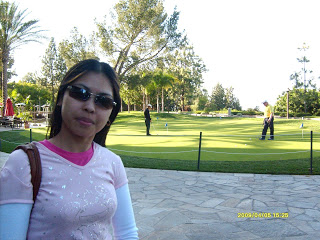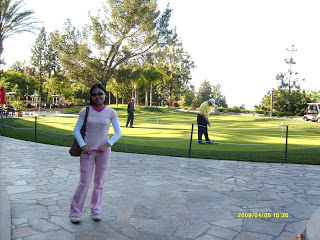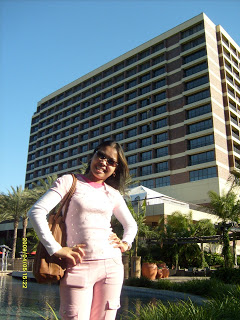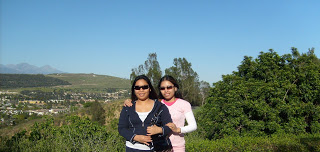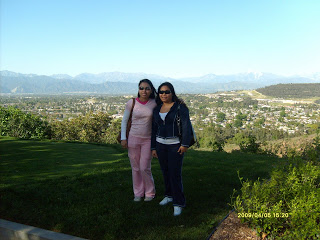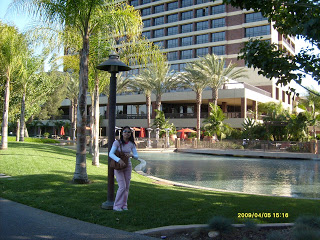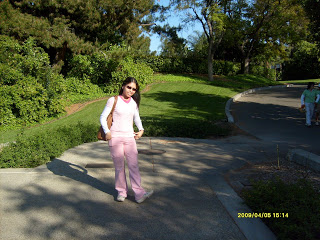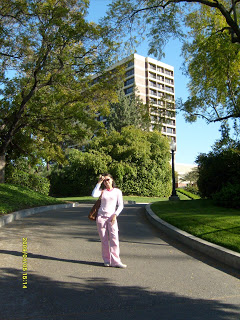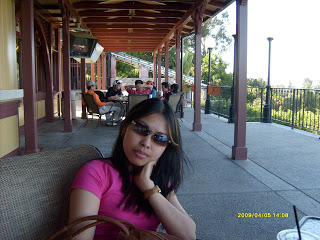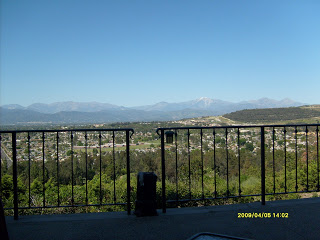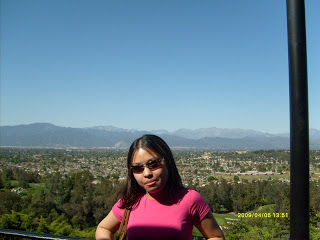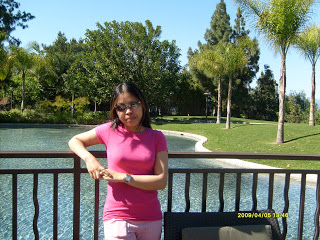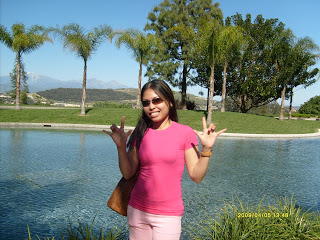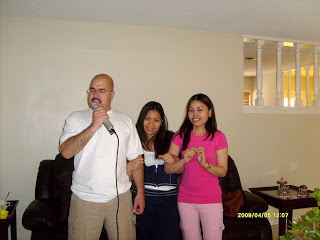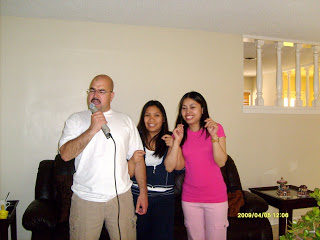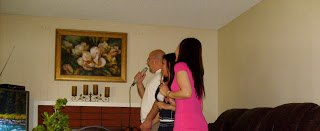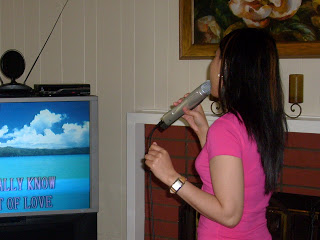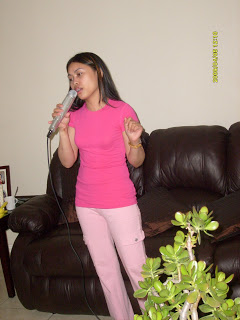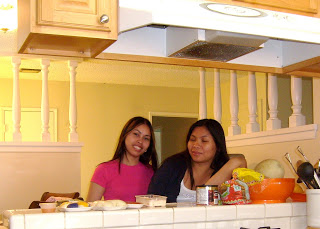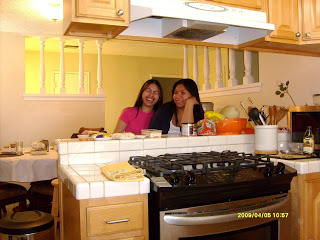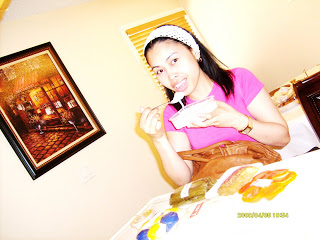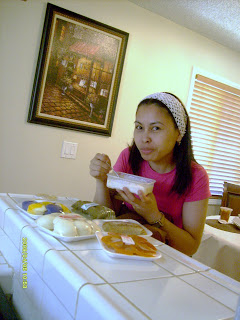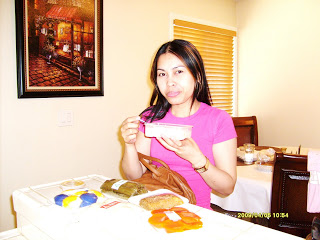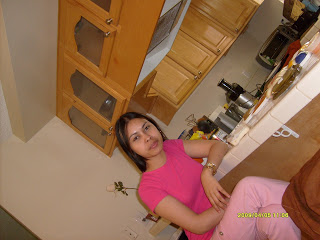 posted by: Cacai M.




How do you like it folks?
February 01, 2009
posted
by

:
Cacai M.

My husband has an old-school attitude especially in technology. He just like what he has as long as it is of clear view and it has lots of channel to be viewed especially sports, news and current events, and military channel. The
day before yesterday, our television just suddenly got shut off we don't know what happened- the only clear is it was the television itself- it's not the electric current nor the cable, so it's really the main stuff. I still remember at Christmas that he wanted to buy a new one- you know we can have a good deal during holidays and some kind of blah blah that time. I just told him twice for the month will end already for January that maybe he forgot, am also excited to have a flat screen and a big lcd screen.. lol.. (~_~). Well, it didn't worked 'til the day that the stuff got shut off as I said earlier. hahahah.. He just used the other television of 20 inches(from the living room) and he can't bear to watch in a very small screen, so the next day (that was yesterday) he purchased immediately with me together with my school stuffs. So, now we have that television on the picture of 31.5 inches flat screen (it's not so very big though but good for our bedroom compared to that old 26"). But I tell you, it's very clear when its small when it's day time and there's a light but still it's more on advantage when it's big flat screen. Moreover, I can watch more on sports especially basketball, football, hockey, and baseball that we enjoy together. As well as the news and current events, Crime Scene Investigation, drama, and history series of the Kingdom of the Wind, and etc. that again- we enjoyed to watch together. Well then, happy viewing folks!

January 27, 2009
posted

by

:

Cacai M.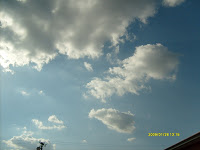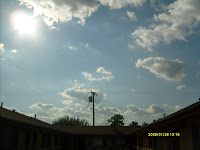 I got fascinated with the clouds ever since I was young, I view it as something in the sky that has different face or appearance. Sometimes it's scattered as like opposite of a person face when crying. Wonder why? It's because when it is scattered that means that it's a good sunny day. It seems like they are afraid of the sun that they have to clear the way 'coz the sun is present. And that's my observation as the day went along as my journey of watching the clouds appearance.
Well, how do you guys like watching the clouds? Anyway, I had a very nice bus ride today (to familiarize the bus area and the place, etc.) and the weather is great. I had a few pics together with the Chinese woman who was my seatmate, and one of the bus I rode onto. And so, it is all available upon request (as well as other photos on my other posts).
January 26, 2009
posted

by

:

Cacai M.
Hello everybody! It's a nice day today. The weather is fine though a little cloudy. To total it, the weather is good, no hard anymore like on Saturday and Sunday -that was yesterday and the other day- that it rained hard that I barely saw sunshine, it's just minutes then it rained hard. So now, it goes back to normal, it's still winter time. How about on your in place there, is it just like what I am experiencing in here? Well then, that's all about it. See you next time... (~_~)