July 14, 2012
When people decide to leave the comforts of their home and venture to other locations there is usually a reason behind it, or it is already a norm in the house that they have a yearly or twice of vacation a year. Whether the cause to travel was a last minute whimsy or had an actual purpose, it makes one think about all of the reasons why people travel, talking about the first reason I just gave. For everyday life in the work office or in any institution you've been working or at home, we cannot avoid that we can encounter stress. To relieve from that stress we need to give some rewards for ourselves. Traveling is one way to relieve stress and aside from that you can also explore new things and new places. I just can remember a while back during my college days. I used to ride a bus and sit near the window once stress came in. With it, I can see the beauty of nature in different places and just came back to my place. Ah, it's great to reminisce those days. Having loads of assignments and projects to finish and alikes. Just missing it now, though. :-))

Alright, you will also gain new experience that will become one of your treasures. Overall, traveling journey can be a wonderful experience or it can be draining, expensive and just plain torture. Nonetheless, if you need to go, then embrace it for what it is, and try to make the best of it even if it wasn't planned. Every time we travel we get to know a lot of things and being knowledgeable after exploring new things and places especially the usual way of fun when we go to our relatives and friends that live a hundred miles away. Such a good step of stressing-out those stuffs in our mind. What do you think? Have a great vacation! :-))
August 17, 2009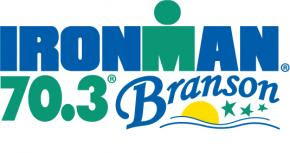 On September 19, 2010, the inaugural race of Ironman 70.3 will take place in the popular vacation destination of Branson, Missouri. The Ironman 70.3 Branson will serve as one of the 34 worldwide qualifying events for the 2010 Foster Grant Ironman World Championship 70.3 in Clearwater, Florida. Professional athletes will be competing for a $25,000 prize. I would like to take part of the event while at the same time enjoying the pampered luxury of staying at
Hilton Branson Convention Center
Hotel would be a memorable experience for me and my husband.
The 1.2-mile swim will be held in the crystal clear waters of Table Rock Lake in the shadow of the host hotel, Chateau on the Lake Resort, Spa & Convention Center. The transition area will be located on the grounds of Moonshine Beach. Following the swim, athletes will cover a challenging 56-mile bike course through the rolling hills of the Ozark Mountains.

Athletes will then transition to a

flat, spectator-friendly, two-loop 13.1 mile run course to complete the 70.3 miles triathlon event.
Staying at the hotel while the race is going-on, provides me and my husband an easy access to all the activities before and after the event. And not only that, both the finish line and awards ceremony will be held directly across the street at the Fountains of Branson Landing.
Hilton Branson Convention Center Hotel
May 17, 2009
It's pretty one week past that me and my hubby went to my co-blogger and friend as well as neighbor in Gingoog City and in Los Angeles (hemm.. lots of adjectives huh? heheh..) - Analou's home in Westchester to visit her. While we're there hubby took a pic of me and my friend as to remembrance. I also have something for my immediate family and she offers to bring it for me. She's one very nice and accommodating friend. I appreciate it. Anyway, hubby got amazed of their garden, I like it too. Her husband have a lovely house too. We could be very near if the old house in front of them is for sale but unfortunately it's not. The good thing about it is that it's near the airport and the house is quiet old and it's just need renovation, the cost is just not too expensive as we(hubby,me, and my friends) saw the face value. Well, that's okay perhaps we're just unlucky about it. The following were the pic for the remembrance.
my humble friend Ann and me at their garden and at their other room, I love the paintings!
Analou works as a manager at one of RD Pawnshop wayback as she was in our homeland before and she's also working here in Los Angeles now as a sales associate in BBB store. She's one lovely friend and one of the good people I found and treasured. Anyway, she is travelling now going to my one hometown- Gingoog City. I hope all is well. It will be fiesta in there soon on coming May 22, so, Happy Fiesta Gingoognons! Kudos!
April 29, 2009
posted by: Cacai M.

Are you ready folks? Summer is coming! ... and Yep! At Sea World Orlando they have a coming roller coaster ride called Manta - the only flying coaster of it's kind in the world will be opened on May 22, 2009! Yay! I can't wait to ride in it, I wanna know how's the feeling of like a bird flying. And not only that aside from having a ride Yoohoo! It would definitely be very fun folks. Can you imagine a very huge ray and you're at it's back flying with the air punching (with your loved one and close) or other 32 fun peepz? That would be an awesome one I can foresee! I can't really wait, am so excited. I hope hubby will take me there even only once especially this opening. Yeah hubby is kind and been a very nice one so, hopefully without any circumstances can come in there. How about you would you like to? Fun people come one and have fun at Sea World Orlando, okey? Let's not let the problems hid the enjoyment of planning ahead now because you might miss the amazing opening of it that would be so much of enjoyment.
Anyway, if you like of participating contests they have it and it's on-going now. All you have to do is participate and win. To participate you may have to click the "Participate and Win" section and follow all the rules in there and done! If you're qualified and a lucky one, you will win! You can then go in there with some of the benefits and some. Go ahead and browse now. I know lots of you eager to come in there ride with their in-coming Manta, watch the very huge floor to ceiling aquarium with the live big sting rays, rare fishes and beautiful ones as well as the well-known kind and schools, Pacific Octopus, and more of it's kind! You'll then see beautiful and lovely water creatures that you'd wish to. Come on ... join the fun! hop-in there! Don't forget the 6 steps so you can get your own "Front-of-the-line" pass to Manta at SeaWorld Orlando... Remember just only 6 and you're then done - as easy as one-two-three ... and go!