August 06, 2009
Hi folks, how are you today? how's the weather at your place? In mine, it is okay and it's not hot as like yesterday--it's of 80+ degrees Fahrenheit. So I like it! My bod is in neutral condition as of now plus the wind cooperates (much air I got of where am I now).. thanks God. By the way, I would like to introduce my second blog named "

THOUGHTS, IDEAS, and RESOURCES

". You can also see in the link bar below the header of this site to be redirected to its own site aside from clicking the highlighted title here. A little introduction of it is that it is a personal random thoughts of thoughts, ideas I have in mind, and the resources or where will I get some source of it. More of like solution of the scenario. So then, it is a blog composed of anything, everything, and all the things comes up. See yah there.. hugs!

July 23, 2009
Hi folks, I would like to introduce my other blog named

Cacai M.'s Place

. This blog is composed of personal mixed bag of random thoughts and as what the title is -- it is my place here in the world wide web and we can then discuss anything under the sun in there too! I hope I could see you there folks! see yah..

June 02, 2009
Business or commerce needs advertising. Advertising can be done through radio, newspaper, ads, flyer, posters, markings, bulletins, web, and the like through word-of-mouth and writing. Without such, businesses tends to be slow, unknown, or won't exist. The above word (advertising) is really very essential. Hence, one should have it especially if you're new in business world to boost your product goods or services offer to market to attain company goals and objectives especially inthe long-run. That will result to good profit and fame. Nowadays, advertising into commercials (like tv, etc) are pretty expensive, merchants finds and tends to
advertise on blogs

to save expenses that is of course quality are as pretty as to the latter and the value is good and reasonable. No need to spend such huge bucks especially now that economics is experiencing a downturn. Internet and computers are some kind of essential or a need already of a family nowadays especially here in United States hence mostly has it, with that, world wide web is very much accessible as to information. And then came blogs that are famous of thoughts, real views and reviews, then put it into writing, with that one is able to introduce the products to the desired market. In that way, connection is processed good as well as in quality words that one wants to find out. Content is a king and honesty is the best policy! Everyone wants that, don't you? Search engine optimization is also pretty cool and of of course the traffic is good. Good and valuable information to readers is the goal of every blogger hence, it's at its best before it is open to the public.
Peeps, you can also
submit your articles
at web-article.info wherein they features submission of your unique-content article and free tutorials, free article for unique content pieces, and free submit tutorials if they are original and not published on the internet yet. Just read the information in there and all of the info's you need if you wanna want to submit. So go on and check it out folks!

May 19, 2009

Yep! Charter Communications is having a huge contest on it's Charter Cable this Month of May. As part of its campaign to reward customers in new and exciting ways, you can win as much as $10,000 at the end of this month as well as 52" HDTV's every week this May! All you have to do is go to

Win 10 Grand Contest Page

and answer the questions and necessary information provided for you about Charter on Demand and you could win 10 thousand bucks! Also, a 52" Sony Bravia HDTV which I said earlier will be given away every week of this May beginning the first day until thirty-first(May 1-31, 2009) - 4 chances to win, remember one month is counted as 4 weeks, so hurry before May is over. Be sure to enter this month or else you will loss your chance of winning. Imagine the $10,000 grand prize just to answer questions?, great one isn't it? I hope I could win! For those who don't have Charter Cable yet, get it now before it's late and start to play! May is still on it's second week so there's still plenty of time to go, hurry! Don't forget, we should have to follow

Charter's Twitter Feed

so can have the updates and we'll be informed. Who knows - your name is one of the winner, check it out!
As to recap, Charter really did a good job of creating a buzz around it's online contests. Last Month(April 2009), it gave away HDTV's including a grand prize of a home theater system and one year of free Charter Digital Cable service with HD Programming. And last year, it gave away laptops and Xbox 360 game systes and one customer drove away a 2009 Honda Civic Hybrid. So, what are you waiting folks- watch, play, and enter to win now!
Don't miss this out...
April 29, 2009
posted by: Cacai M.

Are you ready folks? Summer is coming! ... and Yep! At Sea World Orlando they have a coming roller coaster ride called Manta - the only flying coaster of it's kind in the world will be opened on May 22, 2009! Yay! I can't wait to ride in it, I wanna know how's the feeling of like a bird flying. And not only that aside from having a ride Yoohoo! It would definitely be very fun folks. Can you imagine a very huge ray and you're at it's back flying with the air punching (with your loved one and close) or other 32 fun peepz? That would be an awesome one I can foresee! I can't really wait, am so excited. I hope hubby will take me there even only once especially this opening. Yeah hubby is kind and been a very nice one so, hopefully without any circumstances can come in there. How about you would you like to? Fun people come one and have fun at Sea World Orlando, okey? Let's not let the problems hid the enjoyment of planning ahead now because you might miss the amazing opening of it that would be so much of enjoyment.
Anyway, if you like of participating contests they have it and it's on-going now. All you have to do is participate and win. To participate you may have to click the "Participate and Win" section and follow all the rules in there and done! If you're qualified and a lucky one, you will win! You can then go in there with some of the benefits and some. Go ahead and browse now. I know lots of you eager to come in there ride with their in-coming Manta, watch the very huge floor to ceiling aquarium with the live big sting rays, rare fishes and beautiful ones as well as the well-known kind and schools, Pacific Octopus, and more of it's kind! You'll then see beautiful and lovely water creatures that you'd wish to. Come on ... join the fun! hop-in there! Don't forget the 6 steps so you can get your own "Front-of-the-line" pass to Manta at SeaWorld Orlando... Remember just only 6 and you're then done - as easy as one-two-three ... and go!

April 18, 2009
posted by: Cacai M.

Recently I just signed-up with one of the best blog advertising I ever heard from my close friends or co-bloggers. I got impressed with this site which am eager to be one of their member. First time I read about this site while am doing entrecard dropping or what we mostly called as blog hopping and blog walking with the button clicking with reading and of course giving them comments if I like their articles and posts but it doesn't mean that when I don't comments of your blogs guys, I don't like it - it's just that the time is running-out so expect me to hit you soon! I'll be seeing you then.. Am fun of giving appreciation to the impressive articles that gives information, warning, educational, fresh, and unique! Ohh well, back to the site which I like to be is that it's impressive! The way they treat bloggers as their partner is what is best, right folks? So then, if you wanna check because you're curious of this cool b log advertising site, you may then visit and sign-up too in there? Just click the highlighted word if you like to. Perhaps you'll be eager to be with them too like me just be sure to read all their rules and regulations or the info's folks, ladies, and gentlemen. So then, good luck to all of us! May I will be approved soon! I will be very glad if they will accept me. I guess it will be worth then for some extra for our hard work, right? I hope so..


April 17, 2009
posted
by

:
Cacai M.
Having a weight of 109 lbs with a height of 5'1 is not bad to look at. It is just that it needs to do body exercises to maintain it to blow the confidence of oneself. But when you talk about 200 lbs with same height and more than that, well, I guess it needs diet to loosen some of the excess. Do many sports activities like kickboxing and alike, go to the gym to have it, and a lot of trying to do to get rid of it or maybe some just like the way they are - an obese. I remember one of my close first cousin is one of them. I bet she is about 200 lbs. She said she cannot get rid of eating because many foods in the table! And also it is because of their hereditary family body. When a woman become a mother too or should I say after they give birth to their child increases the appetite of eating and mostly turn to fat one but not all. It's all especially if the baby is on breast-feeding because the mommy should eat to give milk and nutrients to the baby. And after the baby is on a good age and any other mommy wants then to get in shape. So then, maybe you could try

appetite suppressants

in supplement of the exercises you are about to do or does the body fat reducing if you want not the lipo suction method which seldom mommies cannot afford to have or simply because they want a traditional method to lose weight .It is good to have a back-up. So then, consult the your doctor before doing any exercises huh? Have a healthy dieting folks! Health is Wealth!
*****
Thank You

FIRST COMMENTER

:

kittykat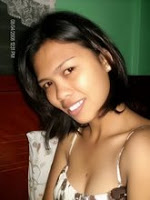 March 21, 2009
posted
by

:
Cacai M.

Just recently, I register my blog to

Blogsvertise

internet marketing world for bloggers and advertisers. It's a short word of Blog Advertising. Knowing that this company is such a popular way of marketing a blog in a way of some kind of maintenance thing for the author and such but don't worry guys the content is still as it is, as you saw it in my

disclosure policy

here in the left side corner that whatever being given for such

appreciation

to review the sites given will not affect the content and credibility of the writing-ups. It is always in good quality and a friendly-readers and visitors blog of all ages and whatever it is which you find it in my blog. Such thing they will give of oncoming review(if approve) is just an appreciation of the work I will make and again, it will not affect the credibility of the writings for I know the site I mention is a blogger-friendly site. Actually, I always read this site while I do the daily and every now and then blog hopping or visiting friends in blogosphere, so, I tried my luck and hopefully they will accept my blog. What do you think guys, do you wanna register your blog like mine to their company? Maybe you should try it and visit their site so we can all have fun, isn't it?

*** Thank You

FIRST COMMENTER

->

addyforest