April 29, 2009
posted by: Cacai M.

It's been about 2 weeks that I haven't been to school specifically 6 days of school days absent in my Office Tech class and 1 session for communication class - high level of Speaking and Listening. I was touched lately that my professors and classmates missed me that much. I told my prof though but still I can see the miss they felt. I love them as my school buddies! I missed my communication session not already the other because I have been there lately as I said and this will be continued then. Anyway, I just take my other not yet taken subject one at a time. For now, am in review of Microsoft Word just to enhance my rotten knowledge - imagine how many years already that I didn't use it but am glad am into this class now. It's always been good to be updated so knowledge will be refreshed. It's not my goal before though.. heheh.. I mean I don't like to take classes anymore because am done of it. lol. but nope, it's very important then, it's just now that I realize after thorough thinking of my future - it's then beneficial - who knows I (w/ hubby) could build our own small bus. soon as we settle down in the PI or here after his retirement so the course I took will not go into waste or education is really important whatever the reason is!
Anyway, Am glad I still know the process but some I forgot, so, all in all this is very beneficial to me. I have already finished the Telephone Techniques and the Filing. Thanks God that HE guided me along my education steps that I got an A Grade. And so far, I already have my average of Timed Writing of 46WPM (Words Per Minute) with no error. My target is 50, so long way to go? It conflicts to my blogging sometimes before though but I then got the exact time management. The next thing that I wanna do is then continue my Microsoft Word huge book exercises (am just in 1/3 of it) as fast as I could so I can finish it whole on or before Spring Class end, the better if I can get all as well the 10-key Calculator and the Microsoft Excel in order. Hopefully, wish me luck or I mean pray for me folks! I believe without God in all what we do, we are nothing. Hopefully too as I said in my other post in here that next year it's either to get the Master's Degree in Business Management. I hope it's not that expensive in CSU-LA (California State University - Los Angeles) and I can have all the requirements. Or it depends which one is good for the season, either Web Designing or the first. It's way to go though, I need to have a good decision about it but I know God is always with me so I will not fear in every steps and journey I make. Ohhh well, am so serious now, let's just then end this or I will in emote here.. *wink* but yeah hopefully with God's grace. Hope so. Have a pleasant day everyone!

*****
Thank You

FIRST COMMENTER

:

Analou Dilaura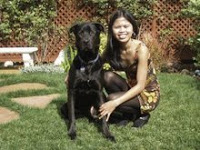 4 Comments:
April 29, 2009 at 9:43 PM

 

Hello Beck. Congrats, 46 WPM.....that's incredible. I hope I have your guts. I have been thinking too in pursuing my education here but I always change my mind what course I am going to take. Lately, I've been leaning toward accountancy or engineering but it seems my ambition is too high. Anyway girl, pursue your dreams!

April 30, 2009 at 1:00 AM

 

wow! that's very nice and sweet of your college buddies madam sis...grabi diay imo absent sa...hehehe!

good luck on your dreams and future career...am sure you will achieve them soon...:)

musta man tuod ka madam sis woi? been a long time I haven't heard from you...hope all is well...:)
balitaan mo naman ako...hehehhe!

honga pala can you add this url..kay I went back to my orig blogspot man jud...hehee..pero I will use the domain still..plan nako gawa ng other blog para d masayang ang domain...hehehe!

http://demcyapdiandias.blogspot.com/

woi tuod...ahak jud ni si google sa...kay dali ra kaayo nato na pahimuslan ang atong PR..gibawi man sad dayon...hope you can still get more opps even if you dont have PR...:) hehehe!

April 30, 2009 at 1:06 AM

 

Thanks a lot for the comment sweet Ann.. you have an awesome blog now.. great! just continue it Ann 'coz I know you will prosper.. muahhh!


To Madam sis Dhemz, yep flip-poy kaau woi! arrrgggh! it's just ganeha lang jud den, ad2 dayon ko nmo reporting.. ahheheh..

April 30, 2009 at 5:36 AM

 

Galing mo naman sis, nag aaral ka pa! Good job!