August 06, 2009
How do you like to have a remembrance of your hair folks? As for me, I remember I only let my hair grew long when I was in second year high school and that stood up until just how many months because it's the weather is too hot that time and besides it needs care to have a long hair. Until then, my hair was short. Then 1 year after I graduated in college until today I let my hair grew long. Hubby loves it this way than short one. I wanted to let it cut but on the other side more on not because when its long, you can do whatever you like. If the weather is hot, you tie it up in clip or in ponytail as to whatever you like so it won't bother you. When its short, you can't tie and clip it. Also when its cold time like fall season and winter, I can cover my back and throat through it. So I see the advantages more than disadvantage so I let it grew like this way. Thanks to my partner in life that always tells me its nice to have a long hair that adds me to let it grow long as it is.
remembrance last July 2008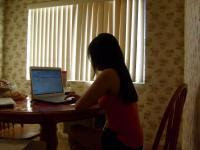 December 2008 - black (I cut this one by myself)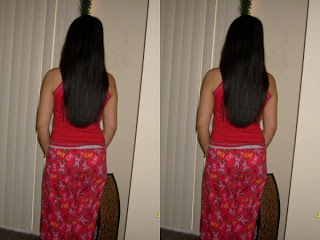 April 2008 - cut by parlor and with highlight(this time its longer than this already)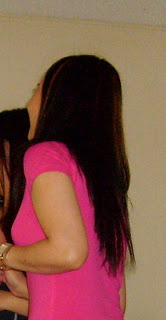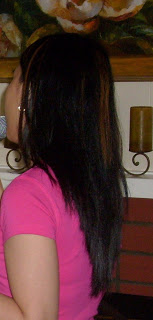 That's all folks! Just a remembrance of my crowning glory! (~_~)

8 Comments:
August 6, 2009 at 8:00 AM

 

wow..nice hair sis... i do like to grow my hair long too..hubby likes it a lot..I agree with you here..you can do anything u like when ur hair is long...but too long is pain in the butt though hehehe..Mine reaches my butt now actually hehe

August 6, 2009 at 8:34 AM

 

nice ka hair... very healthy looking... ako agoy i think i will need hair restoration surgery!

August 6, 2009 at 9:34 AM

 

you have very beautiful hair my friend. It looks really awesome long like that i agree with your hubby LOL.

August 6, 2009 at 3:27 PM

 

Sus ikaw ra sd nanginabuhi ug putol imu buhok daghan nata. inig abot lage dri oi makamaho ta panupi ug ahat hehehe. patas a na sd na balik for your hubster cai.

August 6, 2009 at 7:22 PM

 

Good morning, my dear friend, how are you? wish you all the best....:thumbsup:"

August 9, 2009 at 7:50 PM

 

You have a very nice hair. I wish my hair would grow that long but mine is thin so I always cut it before it grow that long.

August 9, 2009 at 8:30 PM

 

AYY,..naku ang haba na pala ng hair mo dear..im growing my hair long as well..its been a while since i sported it this long..kaya lang ang hirap eh..but love you hair..

October 16, 2009 at 9:38 AM

 

Your hair is beautiful! I would never cut it!