August 18, 2009
posted by: Cacai M.


How could you not think of the luxury, like a star in staying Hilton Promenade at Branson Landing or in the Hilton Branson Convention Center Hotel? The Hilton of Branson hotels offer packages at the most affordable price. Which one comes up to your mind? Staying at both of the hotels are pet-friendly and they will supply doggy beds, bowls, water, treats and lanyards identifying rooms with pets. A staff trained to handle animals and accommodate pets up to 75 lbs. So my hubby's relative who is a dog-lover will definitely come with us to enjoy in Branson. We would also like to try playing golf at Pyne Stewart 18 holes golf course.

The glitz and glamor of Branson's 49 live entertainment theaters within arms reach has been an awesome entertainment area for your husband, family and friends to enjoy. That is why hubby and I already have an itinerary to enjoy in Branson, Missouri staying at either one of the hotel with his relative. Shop until I drop at any number of beautiful antique shops, specialty boutiques and outlet malls. It is good for the memories and treating ourselves once in a while.
Branson is a wonderful vacation destination to enjoy. With the amazing lakes, museums, theme parks, shopping and live entertainment theaters, not to mention the spectacular one-of-a-kind water fountain with a light and fire display choreographed to music in the town square am sure to enjoy it on the third to fourth day of our vacation. Enjoy the dazzling nightlife in Branson and grab a cocktail at any of our restaurants on Branson Landing. I would like to dine at Tofi Restaurant within the Hilton Branson Convention Center Hotel. I would love to enjoy ballroom dancing at Hilton Branson Convention Center too!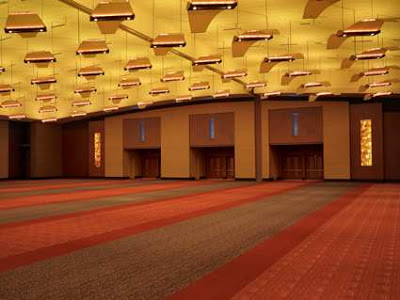 ballroom dancing hall at Hilton Branson Convention Center
Being in Branson, staying at the famous Hilton Promenade at Branson Landing or at
Hilton Branson Convention Center Hotel
is a memorable lifetime experience for us. With so much to offer including the Hollywood Wax Museum, the Polynesian Island Fire Show, the Cirque Montage, Dolly Parton and more exciting places in having a vacation is perfect for everyone. How about you, have you checked it out and book before this summer ends?
0 Comments: