April 22, 2009
I received tons of

awards

from my dear friends of mine and I wanna thank them through posting here or if I have it already I will just then insert the sender's name from my post, thank you friends and co-bloggers for including me in your list, I love it! I love awards and accept it all especially if there is linky love, do you like it too? I bet you do. So then, here are my two awards received: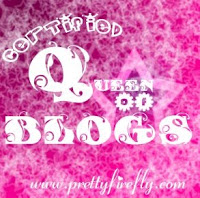 This is originally from prettyfly - the pretty blogger behind the image above this line.
So then, A warm "hello" from a friend or a sincere and friendly smile from a stranger. We have a lot of reasons to smile. Aside from leaving comments, sharing things learning
new stuff, droppin' ECards, managing your other blogs, and flooding shoutmix or cbox, what have you. How would you do that online
with your buddies from all over the globe? I thought of sharing something simple yet a brilliant idea to make your day. I want to share a special
award with you.
I hope you will grab this because you are deserving of this award peepz, my c0-bloggers, ladies - awardees, here you are (to those I forgot am sorry but you can grab this and ping me, huh?) in the following:
Rechie of Chuchie's Hideaway
Dhemz of

My Life's Perception and Inspiration

Ate

VhingF of SURVIVOR: the reality of my LIFE

Ate Cecile of

Down Home With the Kenyons

Ate Shydub of

Simply Happy Life

G.O.D of

My World and Family Inspirations

Madz of

The Pride of Hingotanan Bohol...

Lisa of

LisGold

Nova Joy of

Pamangkinnakoni

Rosilie of

Teacher techie says

MomShe of

Kurdapya Meets World

Chelle of

My Life's Events and Anecdotes

KittyKat of

Amazingly Me

Melody of

Mama's Sanity

Lisa of

Memory Lane

DJ Tammy of

Anything Under The Sun

Shiela of

Colorful World of Shiela

, and the last but not the least
Te Carlota of

Dashing Smiles
By the way,

I

received

this Award from Andr

ea's blog

MomWriterMe

and also Meryl of Places, People, Events, Good Food, and My Life and Te

Beng

of Beng's Entertainment and Spree. Thanks a lot friends for including me in your lists.
According to the rule, to make your award valid is as easy as counting 1-2-3, you may:
1. Share this to anyone who inspires you and made you a better blogger or a better person in anyway or anyone who made you smile or anyone who deserves to be called "Certified QUEEN of BLOGS".
2. Don't forget to leave a message or comment with your name or nick and the URL of your web site or email me at aprettyfirefly@yahoo.com and include the name and website of the "Queen or queens" that you've chosen, so I may feature her on my web site real soon. I will include her on my blogroll as well. What are you waiting for? Pass it on.
3. Oppss…! Don't forget to copy and paste the
code of

the badge
that you like and show off your award on your web site. Please don't modify the codes. For now you have 3 options to choose
from, the original badge, the silver badge and the purple one in
here
.Thanks! Hail to the
Queen of Blogs
!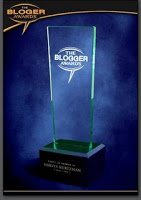 This BLOGGER AWARD symbolizes us as a GREAT NOVELIST, the SKILLS that help every individual to share their different ideas, thoughts and experience as a BLOGGER. This is the great experience that I ever had in my entire life..to be an UNEXPECTED WRITER of this generation. I am encouraging all BLOGGERS to grab the above and worthy AWARDS to be posted in your BLOG as a GREAT BLOGGER.
T
h
e above awesome trophy was given to me by my co-bloggers friends Meryl, David Funk of

Basic Bloganomics

,

Rechie

of

Chuchie's Hideaway

,
Paul of

Agustinians

, Te Tetcha of

Pensive Thought

, Nova Joy of Supernovachron, andChuck of

Secondary Roads

. Chuck had an additional word which I find it very nice to read, h
e stated in this "
A very special and fun person. Makes you wish she lived next door
", I was overwhelmed to read it! Thanks Chuck! And also to best, and all sender for this trophy. mmuahhh!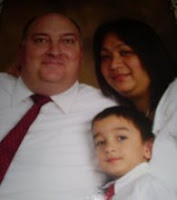 13 Comments:
April 22, 2009 at 8:43 PM

 

Cacai, thank you so much for this award, will post it shortly :-).

How was your school today?

April 22, 2009 at 10:19 PM

 

thanks you very much CAI, blood is thicker than water that's why your always including me on all awardees...hehehe.

take care...
I'll grab it later...am still dizzy pa eh..

April 23, 2009 at 5:14 AM

 

Thank you for remembering me my sweet cai. Ill grab this and post this as soon as I can.tnx.tc!mwa!

April 23, 2009 at 7:27 AM

 

Congrats on all the awards you've received. It is easy to see why you are so well-loved and liked by the blogging community.

Also, I agree with what Chuck said about you, too!

April 23, 2009 at 10:02 AM

 

April 23, 2009 at 2:55 PM

 

wow si dangz, dami mo n nmang awards ah!! hinakot mo n nman!! hahhhahah... thanks for counting me in sis, will grab this soon.... mwah wmah mwah

late visit na here, my baby is still awake ang likot nya sis grabe... kanina pa to, I guess she's waiting for her/his routine (listening to MP3)....dvaaa magiging songer ni akong anak!! hahhahah

April 23, 2009 at 5:42 PM

 

i don't see your linky link here, Cai :-), san ba yun?

April 23, 2009 at 6:22 PM

 

Hi Cai, first to thanks for your visit and give comments of my post and especially the nice words you left for us and yes we are all doing fine...thanks a lot Cai.

Secondly, the tag you shared with me, i grab it later.

Yes second times i heard over the news or watched TV news rearding baby killed by a pit bull here in Mi, since I was here. Terrible really..

April 24, 2009 at 1:15 AM

 

post it tomorrow nsa drafts kona diko natapos antok na ako

April 24, 2009 at 11:46 AM

 

got done posting thanks http://graceodraper.blogspot.com/2009/04/queen-blog-award.html

April 24, 2009 at 12:02 PM

 

April 24, 2009 at 7:18 PM

 

thnkas for the award Sis Cai..gosh dami nyo nag react sa post ko..I was not expecting them..I didn't mean to in a way mislead you guys..hahaha..daming na shock..

grab the award..thanks alot dear..

July 14, 2009 at 6:23 AM

 

Naku, kababasa ko lang yong comment mo sa blog ako about this award. Sori ha, pero i-gra-grab ko na ngayon. Better late than never. Thanks sis for this award.