April 22, 2009

I wanna thank you

Rechie

,

Janice

, Paul, TeVhingF, and

Meryl

for being one of their awardees for this. Thanks a lot friends! And I wanna keep this

award

to myself and whoever want to grab this, feel free to do so. I will give this to you wholehe
artedly with the link of it. I hope you will grab folks!
(2)
HOT MAMA AWARD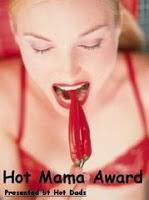 This #2 hot award was being given to

me

by my nice and smart friend Bill of his blog
My Piece of Paradise
, and Pretty Hot Momma Star of

A Maiden's Testimony

. At first I was hesitant looking that it's mama award because am not yet. After a few seconds looking at it, I thought of being a mom already though I don't have yet a child - I thought of being a mama or mom to my husband and to my dear ones whom I cared as I know mother's do. I give my husband a tender-loving-care of which I thought that's what the concept of this award other than being a hot one! eh? Yep! hot not means as refer to a weather. I guess you know already folks of what is hot as referring to a chick - I mean a lady now a hot mama of this award! It's really an honor to receive this, that in some way am hot! Whew! thanks a lot Bill! This is truly awesome!
Now I will pass this to hot mamas/momas/mommas/mommies out there and to the hot married woman like me who don't have a child yet feels like a mother. Grab it now folks, it's yours!
*****
(3) SUPER FOLLOWER AWARD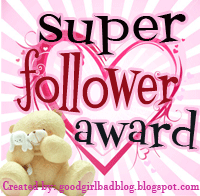 And now here comes the award #3 awarded to me by my co-blogger close friend Star or Star Chu-u of
A Maiden's Testimony
. Thanks for this Star! And sure, I assure you I will always be at your blog
everyday. muahhhh!
Kawaii-ness
is all about loving all things kawaii, being kawaii ourselves and definitely being able to add kawaii-ness in everything, its all in our creativity!!- Good.Girl
I would like to thank you for awarding me this Creativity or Kawaii Award in me to my best

Rechie

of her other blog

WhereAbouts

and David Funk of Basic Bloganamics
.
Thanks friends! I know am not that very creative one but I have the creativeness in me that
's why I accept this. muahhh!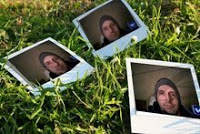 3 Comments:
David Funk said...

April 23, 2009 at 7:41 AM

 

You deserve all the awards you get my friend.

Congrats as always my dear friend!:)

Star-chuu said...

April 23, 2009 at 8:54 AM

 

Wow Cai.congratz...you deserve the entire award...thanks for being my friend too.

Chuchie Lopez-Wilks said...

April 23, 2009 at 12:58 PM

 

Hello Cai, thanks for these awards..andamo naman nito sis..congrats...you deserve it..ill surely grab these awards sis as soon as i can..medyo hinay2x kog blogging sis..over stress..masuko naman si hubby kay ngkasakit naku..natug na biya unta mi..nibangon raku kay tulog na xa hehehe