March 30, 2010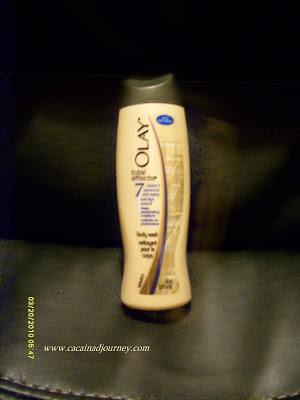 a 60 ml Olay body wash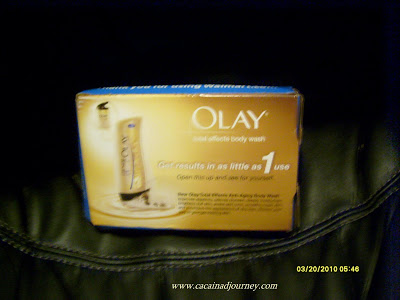 I was some kind of wordless as I got the pouch from my mailbox the other week. I thought its bigger. LOL.. Oops nope, I know it is just a freebie so I would not say anything :).. it was just a kidding thought you know... And the worse, I have put its email on my spam.. ooh my.. so sorry about it, you know who you are (if you have read this, well you will not know me since I wasn't able to put a review about it, how it works for me. I wish to say anything but I cannot find the email no more.. :-( Well, better luck next time. It was then addressed that it would be me or the new renter. So, I guess it was not a deal. :) Seriously, am sad about what I did but honestly, I do not know that it was from a store, I thought it was directly from Olay. Ooh well, again, better luck next time.. :(
I got this freebie by the way, in my blogger buddy Dhemz,
Shopping Lists & Product Reviews
blog. I would like to thank also to madam sis for getting this freebie. No string attached with this product provided you are qualified to get such, you may review it or not but it's good to provide a review so you can have another freebie from that store again. I will not mention what store for now, anyway, it was not put in the parcel, so you know.. For me, am not sure if I can have it again, I will try for sure.. *winkz*
5 Comments:
March 30, 2010 at 9:38 PM

 

We just carried that bodywash in the store where I work. It is not that big of a bottle compared to most olay product body wash but I guess it is a good one.

March 31, 2010 at 6:06 AM

 

Yes baje, it's so cute.. :)

March 31, 2010 at 6:12 AM

 

Nice Olay lola. I love Olay products, now i switched to Loreal and Garnier hahaha... for a change lang.

March 31, 2010 at 6:13 AM

 

Hi la, thanks for being here.. :)

April 1, 2010 at 12:36 AM

 

hhahaha...makamuot ko sa inyo tawag ni sis An madam sis kay "lola" man jud....lol!

waa...nag abot napod ako ganina madam sis...ganahn ko sa iya baho....humot sya infairness....ehhehe!

agoy gbahak na ni akong mata woi....sambol sya...abi nako ug g buringit ko....lol...d man nuon madam sis...murag pimple sya...underneath sa akong eye shadow...agoy mokiyos na unta ni woi kay hapit na raba tawon ang easter sunday....lol!

agi ko dire madam sis....mag blog hop sako woi kay absent nako pila ka adlaw....au-au!