April 04, 2009
posted
by

:
Cacai M.
Hello everyone, sorry for delayed for you know I was some kind of busy doing stuffs here and there especially looking for a suit that satisfies my body for the season. I wanna tell you about my great shopping experie

nce. Since I know my size already, I prefer to shop online to save time and effort, much more that am looking for a sale. heheheh. So then, I got stumbled upon the

ShopWiki
e-store. And as I was there I got into
Clothing For Women
Buying Guide which of course satisfies my category as a woman that gives

me the good time t

o brow
se what I want to and the buying guide is awesome! It will tell you the info' s you like to. There are also designers clothes if you want to and it's there's also lots of latest fashion trends if you're fun of trendy clothes guys. And you can find good deal! Isn't that awesome folks?
With that, since it's

Spring

season already that it's time to change our clothes from thick ones to the light ones. From thick coats and dresses down to the sundresses. Wow! I love

sundresses! I have sundresses but just few so I will have to add more because it will be hot soon. And I got sick if my body won't adopt to the surroundings so am preparing now. So I got this Spring Style Guide For Women and there I find it under the Bright and Light. I just like because I can also see the diffe
rent styles from signature ones to the not-so signature but of good quality and a good price. Wow! I can't wait to see it personally as it will be delivered to our home.
Moreover, I thought of sharing the website to my

husband because he's thinking few days ago of buying an office suits particularly the belt and shoes in addition to what he had so what I did is I clicked to the clothing buying guide and there I find
Clothing for M
en

as one of the highlights of the page and I shared it to him and now he's browsing on his other computer. We will have to order in one time so it will be delivered together. So then, happy shopping everyone!
*****
Thank You

FIRST COMMENTER
:

MY CORNER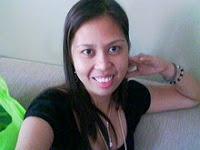 10 Comments:
April 4, 2009 at 10:25 AM

 

Hi Cacai!!! Great post! Will be checking it out :) Glad to hear you enjoyed shopping online, will do my shopping later hehehehe for now have to work so I can shop (lol). Take care! :)

April 4, 2009 at 11:31 AM

 

Hi Cacai! Thanks for stopping by and leaving a comment. Hope you're enjoying the weekend. :)

April 5, 2009 at 12:09 AM

 

I love sundresses too!

I hope you will come by and enter my iPod giveaway in support of my breast cancer walk.

April 5, 2009 at 1:27 AM

 

hai cacai...
i like to shop in shopwiki, because shopwiki is the best shop online

April 5, 2009 at 10:03 AM

 

This comment has been removed by a blog administrator.

April 5, 2009 at 4:55 PM

 

This comment has been removed by a blog administrator.

April 5, 2009 at 8:06 PM

 

Hi, cai! i haven't tried shoping on line. I might try it one day. I have to do shopping this weekend for there are plenty of sales..

happy monday

April 5, 2009 at 8:50 PM

 

I need some new golf pants!!!

April 5, 2009 at 11:15 PM

 

Hello Cai, thanks for the visit...maojud murag underconstruction cla...daghan mangud gipangdugang nila oi, samok nakaau ang ec...akoa sad dli maopen

April 6, 2009 at 3:24 PM

 

Hi all commenters in here, thank you so much for the participation. I love all your comments folks.