April 08, 2009
Ok

a

y, since I tackled lately about awards and awarding which is just near and relevant to this when it comes to blogosphere, I will now share my own wit about this. Tags for me is some kind of a little description of what the person is, the thing, or any such that is short and concise description. Also as what I said to my own view, one tags a person for there's something that in relevant of such topic to her and something that a blogger wants to know about her/him that's why one passes on the tag to a blogger and if the blogger accepts it and passes it on to another bloggers of which the thought and questions, or the topic is passes to is called tagging. Tagging is an action word whereas a tag is a common noun synonym to label but more of it's answering questions from the sender. And like the awards and awarding, blogger who finds it good, fun, meaningful, and etc. and so on can have it alone or can pass it on to bloggers of which one likes to. The choices is in the receiver and of course the sender. So then, have fun receiving tags and tagging folks! So then, how do you like the idea of tags and tagging folks? Does it makes sense to you?

*****

Thank You

FIRST COMMENTER: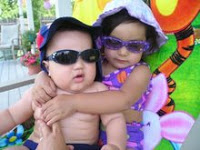 2 Comments:
chubskulit said...

April 8, 2009 at 4:39 PM

 

I agree with you, sometimes I pass some tags that don't really catch my interest but grab some tha interests me even if i wasn't tagged hehehe..

Have a safe Holy Thursday!

john said...

April 8, 2009 at 4:40 PM

 

I seldom do tags, but whenever I do, I am really into that..