February 11, 2011
One typical food I had during my Philippines (birth country) vacation last November-December for just 15 days though. Typical, not as daily but it was really served when I want to. That was because I cannot eat this dish here where I live now (with my DH). And so a request (of course with budget, haha) was granted. For how many missed foods I had, fortunately I got it without any hesitations. I felt loved. Hehe! And now, I am craving for this. The fresh from the market one, un-iced. Ooh well. What can I do but just to imagine to satisfy my craving. Waaahh! If only I can have this in our nearby market/store, I will really get this right away or thinking of buying cheap tickets to go to my birth country home and eat this! Yay!But, yes, but, just but nothing real and as fresh as this. With all the ingredients and such. Mmm.. now, I have to stop. It makes me hungry imagining. Whew!
For this day, I am making "embutido" (sorry I forgot an english of this dish), my first time. Thanks to a friend, Jocelyn W. for sharing the recipe to me. Currently, it is cooling off from the oven. I am waiting for it to cool off so I can put it in refrigerator and enjoy it tomorrow.
Happy Food Trip Friday!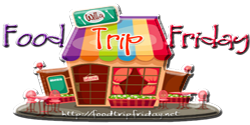 11 Comments:
February 11, 2011 at 11:15 PM

 

Wow, looks delicious to me! I love this kind of food!

February 11, 2011 at 11:44 PM

 

That looks yummy!

February 11, 2011 at 11:54 PM

 

Good thing you can't buy fresh fish there, raw fish is not good for mommy-to-be. :)

February 12, 2011 at 4:10 PM

 

yum, gipalaway man nimo ko Cai...naa pa nabilin ka ngayo ko :-)

February 12, 2011 at 5:14 PM

 

Ay ginoo fave kau ni nako girl heehhe

February 13, 2011 at 5:04 AM

 

waaa, love kinilaw. whenever i see a fresh fish like blue marlin,tuna or tanigue, i always make it a point to cook kinilaw.. i'm craving now..

February 13, 2011 at 7:17 AM

 

looks yummy...nde ko pa iyan na-try! hehehe! all the best with your embutido...share it next time! have a great week! :)

February 13, 2011 at 1:38 PM

 

Wow, kilaweng blue marlin will really taste heavenly. I love blue marlin. I used to eat blue marlin in Nandau sauce at Nandau when I was still working for a food export company here in the Philippines. Thanks for the post. God bless you all always.

February 14, 2011 at 5:16 AM

 

I don't mind eating kinilaw but I don't like it when the ginger's cut too small, di ko kasi type kainin yun eh :P

February 17, 2011 at 2:00 AM

 

I can't help but swallowing my own saliva when I see the food. LOL. It really looks yummy, I swear! Man, I'm still drooling. Hahaha!

February 19, 2011 at 11:45 AM

 

Wow I miss eating kinilaw (visayan)! Here in Cebu, we always eat ready-made foods and canned foods kasi ang mahal na ng kerosene.