April 08, 2009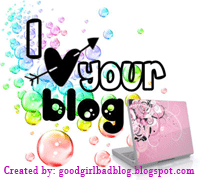 1. The winner can put the logo on his/her awesome blog.
2. Link the person you received your award from.
3. Nominate at least 7 other blogs.
4. Put links of those blogs on yours.

This

award

was given to

me

by Meryl,
Janyen
,
Rechie
of Chuchie's Hideaway, and

Kitty Kat

of Amazingly Me. I wanna break the nomination rule, heheheh.. I wanna nominate bloggers who don't have this award. Come on co-bloggers feel free to grab this award. I am giving this heartily to you. And who ever link this post, I will get-by then on your blog as soon as you will buzz me up! Happy posting!

*****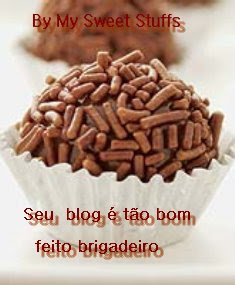 The giver said that "This BRIGADERIO is a Brazilian chocolate candy and is very popular in Brazil". This award was given to me by Meryl and Ate Eden again. Thanks a lot for the this award friends, it's my pleasure and honor to receive this wonderful award for the award's thought is am sweet as this chocolate candy and also as sweet as you. And yep I am as long as your not sour. heheheh. So much for the kidding aside, again, thanks a lot that you too saw me as sweet as this though we just meet online. Well, writings also describes what the person is! (~_~)
*****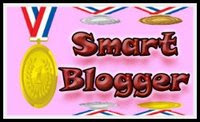 Yay! Am I smart Chie and Yen? heheheh.. definitely I am! I love my own! Two persons proves that. *wink* ... (~_~) plus Chie said am sweet and charming person and Yen added me a Friendly Blogger Award. And since I posted already the other award that Yen gave me, I will just include here but without image to appreciate the effort, kindness, thoughtfulness, and great the person has for I believe that whatever the person did to the other person that's what she is unless otherwise if she would lie to herself (heheheh) but definitely not Janyen is, she is so friendly and a charming woman too as to mention smart including Chie! Thanks a lot dearie friends. You can see that posting to click their name in this post. That friend of mine is

Rechie
of Chuchie's Hideaway
,
and

Janyen

Heavenly Delight
-
they awarded this to me. Thanks sisters in blogging for this. It's my honor as well as privilege to show to the whole world this you've given. Wow! (~_~)
The rules:
1. Link the one who gave this award and let them know you posted it.
2. Pass this to as many Smart Bloggers as you can think and make sure to write something about them, like what makes you think they are Smart.
3. Let them know they have an Award.
I want to enumerate the smart blogger I knew but since this award is circulating already in the whole blogosphere, I just keep it for myself. Smart bloggers, kudos to you!
*****
I had posted this award with the image before but I will repeat to post it now only without the image for you knew already who's this Queen. I like the thought of the sender who is my new found-friend Tripzibit = the author behind of the blog

The Unsolved Mysteries of the World

. The award estates

"Queen Marie Antoinette is the epitome of a real, fun, fearless woman who is never afraid of getting what she wants" .

So then, thanks a lot Tripzibit for this award. I love it!
*****

Thank You

FIRST COMMENTER

:
8 Comments:
April 8, 2009 at 10:09 PM

 

whoa! so many awards you got!

April 9, 2009 at 7:50 AM

 

hi cacai.... you really deserve those awards. keep on rockin' girl!

April 9, 2009 at 9:54 AM

 

hey congrats....

AND, can i too be honored by that award..??

Plz..

April 9, 2009 at 9:55 AM

 

hey congrats....

AND, can i too be honored by that award..??

Plz..

April 10, 2009 at 1:34 AM

 

Hi Cacai, so u already have this award. Well, actually u don't have to post it again. Thank you so much :)

April 10, 2009 at 10:50 AM

 

Thanks for grabbing the award again sis...grabeh kaau kavongga nimu sis Cai..flooding effect na ang mga awards dri..hehehe you deserve it sis..

April 19, 2009 at 2:02 PM

 

wow dami mong awards gang, you deserved them! take care and have a nice day....

God bless you always....

April 27, 2009 at 2:36 AM

 

Thanks for posting the award Cai..