March 29, 2009
posted
by

:
Cacai M.
If you noticed folks that my name Cacai got changed to Cacai M. , that is because I saw and found out that there's also a Cacai blogger name here and I just want to make my name something unique and not common. Well, am glad that I have a common name but as I said, it's something you know.. So at least I inform you guys that it's me still the same. Some said if I have another blog 'coz I have another name used (sorry folks for not telling you first before I use it). I have also used CacaiNad on some other social networking and I want it to change to the first one to make it only one name. So what I did is that I requested the webmaster 'coz I can't chang
e it as easy as snap, so hopefully no more CacaiNad only Cacai M. . And yeah, there's one it's CacaiM2007 in Youtube 'coz the one I want which was I mentioned is taken already, well, YouTube is a famous one and lots subscribers they have. Hopefully this Cacai M. will be free.. hahah. I mean, I hope no one uses this name only me. So that's all about this aside from my maiden name was changed to my marriage name. I tell you guys, the time that I changed my status after I got married (from single/fiancee to married) it's some kind of expensive. The story went like this, when you registered or applied for an application to change status there's that an application form that you have to signed-in, right? Because we(my
husband and me) didn't get a lawyer (I insisted it) 'coz I thought I can do it from figuring it out , well then it's just a personal questions so it's not that hard, just read thoroughly in USCIS website, follow the instructions carefully, type, print and do the requirements. It's just that my name in the application is still my maiden name, I thought it will be automatically transferred 'coz I had my requirements with it but then as the notice arrived before the green card will be mailed (notice first then, followed on the following days the green card- that's the process), it's my maiden name in it! Whew! I got it at Saturday and I wanna call them (it's Friday came afternoon came at the mailbox) at Monday but I haven't 'coz it's in the mailbox already, weheheh... So then, I had my maiden name as my surname. We (hubby and
me) decided to let it change to my current last name so we pass again an application to change it. It cost 300+ bucks that time (11 days after my first application it's 1 thousand+ bucks already) is the payment and did the process again, the requirements, biometric, interview, and so on and so forth. Well, I didn't regret though 'coz we still save some bucks compared to getting an attorney. I just share this as a tip and reminder to the new ones that when you applied for the change of status and wants to follow the married name, be sure to put in the change status application the married name already if you wanna save time, money, and effort. Hope I have given you some tips fellas, friends, ladies, and all. Am I making sense folks? Well then, have a pleasant start of the week for tomorrow everyone! (~_~)
*****
Thank You
FIRST COMMENTER

->

My Piece of Paradise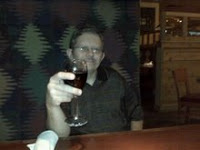 12 Comments:
March 29, 2009 at 7:36 PM

 

cool :*

March 29, 2009 at 10:06 PM

 

We thought that also because my wife had here maiden name on there. We had to wait till she got here permanent card and then they changed it to her married name.We did not use a lawyer either. Have a great week ahead.

March 29, 2009 at 10:27 PM

 

Te cai, pano yung akin kararating ko lang dito as spousal visa CR1 pano yun te cai?.sa tingin mo deretsho na kya mag change ng status yung green card ko?. kc green card holder automatically man yung CR1 sa pinas kami kinasal ng hubby ko. may idea ka te cai?..

March 30, 2009 at 1:02 AM

 

halo madam sis..oh is it? hehhe..grabi diay imong exploration no kay nakatagbo man ka ug parehas sa imong profile name...hhehehe...joke!

woi maoba? hhehe..lagi woi gastos pero worth it man sad madam sis...hehehe! great tips for the people out there...:)

March 30, 2009 at 7:17 AM

 

Oi girl finally your blog is updating in my blog list..I've noticed before that it wasn't..glad that its now okay..

March 30, 2009 at 7:21 AM

 

Thank you Kat for looking at it. heheh.. I always ping feedburner every 30 minutes and now am waiting of the reply of Google of my registration of my own feeds. Hopefully I get my own controllable feeds, I register last night for the transfer and feeds name so, am still waiting 'til later night. Thanks again Kat. muahhugs

March 30, 2009 at 7:29 AM

 

Hello Bill, have a great week to you too!

And to Trixie, I guess you'll have to check the USCIS website for that 'coz we(me and hubby) got married in here so I need to change my status. I guess no need to change yours 'coz it's spousal visa you have. To be sure for the spousal visa, check the USCIS website. Thanks and God bless..

March 30, 2009 at 12:23 PM

 

visiting you here..

March 30, 2009 at 1:03 PM

 

Thanks SHY.. I will visit you later for am at school sneaking.. hehehe

March 30, 2009 at 7:48 PM

 

wow, Cacai, sobra pala mahal ang processing anoh? sabagy worth it naman hayaan mo na.

April 1, 2009 at 1:47 PM

 

thanks for the Linky love. I have just added you to my blog roll. Have a great week.

April 1, 2009 at 1:53 PM

 

You're welcome Bill, I will add you too then after this. Thanks. God bless..