January 21, 2009
p

osted
by

:
Cacai M.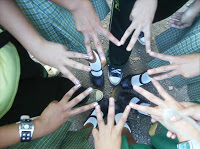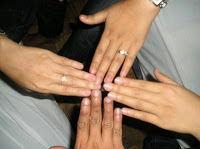 As far as to experience, I can define f

riend on my own definition, it is an acquaintance whom you have similarities and exchange views, beliefs, and some priorities in life. Some you can share secrets. Others you share goals in life, some just a simple acquaintance from past and you have the strong emotion which describes what I called "click". You are click with each other- whatever that click is only friendship knows.. hehehheh.. yeah.. try to ask your friend/s. An

d she knows it and you too when she will ask you about am writing in here. Well, there are lots or maybe a single of sharing the verb did, do, and will do. And I presume that you guys understand what am saying, right? Well, it's about me by the way... I treasure my friends much and it's not easy for our relationship be broke 'coz it already leave marks unto my heart and that is forever unless otherwise if my friend/s don't want me anymore.. weeee.. that is .... hemmm... heheheh.. Moreover, you folks and everyone who reads in here are considered my friends. Thank you for believing on me. And I will make sure that you won't regret it.
Have a Happy Thursday Everyone! Smile and toss for our friendship! muahh!


0 Comments: