March 04, 2009
posted
by
:
Cacai M.
I was tagged by the beautiful and charming
Mariuca.
Thanks Marz for including me in your list. Lab yah though the title is opposite to what the content is, heheh. Yesterday,
I wanted to post this with the You Shouldn't Meme but as I go along to answer- I just discovered that it's not that simple! Whew! Marz, why did you pass this along to me? huhuhuh. Anyway, I find this interesting and challenging- so here it is.
The Rules:
Copy the questions below. Simply use the first letter of your name/nickname as your answer for each questions. You can't use any answer twice and don't use your own name for questions # 3 & 4. After you're done, tag 10 people.
1. What is your name? Cacai

2. A four letter word: Cool
3. A boy's name : Cario
4. A girl's name : Cassandra
5. An occupation : Chemical Engineer
6. A color : Camouflage green
7. Something you wear : Chinelas (lol)
8. A type of food : chicken noodle soup
9. Something found in the bathroom : comb
10. A place :

Canada


11. A reason for being late :

Cheering the basketball idol

! ;)
12. Something you shout : Cheers! ;)
13. A movie title : Crime and Suspense
14. Something you drink : Canned juice.
15. A musical group : The Clark Sisters
16. A street name : Cheyenne St.
17. A type of car : Compact
18. A song title : Cluckers
19. A verb : chew



I wanna pass this tags to all who view this

, okey guys, peeps, and fellas- JOIN THE FUN!
Beloved First Commenter:

Monica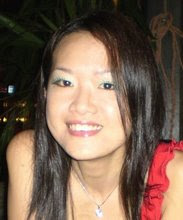 9 Comments:
March 6, 2009 at 4:52 AM

 

hi Cacai! happy Friday! ;-)

March 6, 2009 at 5:05 AM

 

wow, FC here! ;)r

March 6, 2009 at 10:13 AM

 

i love your number 11! i am a basketball fanatic myself kasi! :)

March 6, 2009 at 11:07 PM

 

This is a fun tag Cai.. how are you over there?
Its weekend once again.. Im so excited bec its bonding time with the family every weekend.

March 6, 2009 at 11:21 PM

 

Waaa i thought na Tag kana on this from somebody,hindi ko tuloy nalagay name mo dun sa post ko,about sa award/tag na eto.
cnsya nah :)

March 7, 2009 at 7:34 AM

 

Hmmm im your first commenter here cacai hehe. Thats a nice tag but it needs a lot of thinking.
Stopping here early to say Hi and have a nice weekend to you and your hubby.

March 7, 2009 at 11:25 AM

 

CHOP!

March 7, 2009 at 11:26 AM

 

Hi cacai! Ha ha it does look easy but when u actually do the meme, it's kinda tricky eh? Anyway, thanks for having fun with this one, love and hugs! :)

March 8, 2009 at 5:52 PM

 

Happy Weekend Monica!

To Elai, better luck next time Sis.. just keep on commenting here pretty.. muahhugs.

To Jonrez, thanks and we're both the same- am really a basketball fanatic! ty for dropping-by.

To Beautiful Umma, nice to know that it's weekend! How was it? I bet it's awesome as always, there's nothing more than bonding with the family. God bless.

To Arnie, that's okey sis- you still have my heart and don't forget to include me next time huh? heheh.. lab yah sis..

To Shy, it requires a lot of thinking but it's really fun indeed.

To Mariuca, yep it's tricky! You give me difficult one huh? heheh.. thanks Marz, hugs and kisses too! muahhugs