October 28, 2009
posted
by

:
Cacai M.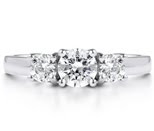 Have you seen the sparks of the diamonds above folks? Would you wish to be in a journey of your mate at the altar to vow your love in front of the people and in God with that right image(ring)? Would you dare to give your mate a diamond on special occasions? he he he! heehaw.. Calling all the soon-to-be married, do you have already diamonds in there? :-) Anyway, am just kidding.. It's the sparks of love that counts. But hey, this is all about its brilliance.. so anyone could see the brilliance of the diamonds above, isn't it? Diamonds are one of a kind. Such an expensive stuff. Diamonds are forever.

3 Comments:
GAGAY said...

October 28, 2009 at 4:30 PM

 

GAGAY said...

October 28, 2009 at 11:19 PM

 

te cai, got a tag for you

here

! keep rockin'!!!

hopeful said...

November 1, 2009 at 1:54 AM

 

Wow Diamond! Naay para ako diha sis Cai?