February 21, 2009
posted

by

:

Cacai M.
I have to post this tag of mine
from
Dhe
mz
though valentines day had passed already and hoping I could have this sport's car someday soon (lol). Anyway, thanks Dhemz for including me in your list though you didn't specify my name. heheheh. Have a pleasant weekend everyone!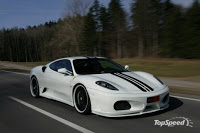 3 Comments:
Umma said...

February 22, 2009 at 1:23 AM

 

Wow!! big dreamer jud Cai ang beauty nato ha? that's a gorgeous car.. love it..

Hope u have a great weekend with hubby.

Cacai_Nad said...

February 22, 2009 at 9:21 AM

 

Hello Umma, heheheh... yeah I am but not that much. heheheh.. Who don't like this car then, right? (~_~) thanks for dropping-by.. muahhh!

BeadedTail said...

February 22, 2009 at 12:36 PM

 

I'd love to have a car like that too someday!

Thanks for stopping by my blog today! I appreciate your visit! Have a wonderful Sunday afternoon!